THE CUSTOMER EXPERIENCE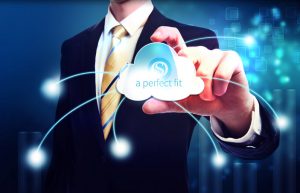 An MBA, two Economists, and a Computer Science major walked into a restaurant one spring afternoon in 2005. With an aggregate experience of over 60 years in the IT industry (HP, Novell, Cisco, IBM Business Partner), a vision, and some napkins Open Source Tailors was born.
How should an IT solutions provider deliver the ultimate customer experience? That was the question we sat down to answer.
Today, we believe customers want 3 things.
No-pressure choice and recommendations from an un-biased, but experienced and knowledgeable advisor.
Ability to take advantage of commodity pricing (open systems).
Custom-tailored solutions that fit just right.
Wrap those three items with unwearied customer support and an interest in long-term relationships, and we think you have the recipe for success- for OST and our customers.
Wherever possible, we use our own solutions internally. We decided over a year ago to co-locate our datacenter in Tonaquint Datacenter in St. George which allows our team to be completely mobile. We have access to our data and apps anytime, anywhere, and from any device. We leverage virtualization solutions from apps and desktop to server and storage. We also leverage cloud backup and recovery and file server enablement from our private cloud in St. George.
Our ultimate purpose at OS Tailors is to provide for our families and still allow time for a soccer game or school play. We want to give our customers the same opportunity. Our solutions unlock the chains of the traditional office and allow our customers the freedom to enjoy what is most important in life.